To provide long term growth by investing in a diversified selection of Canadian and U.S. exchange-traded funds that provide exposure to international equity securities.
$1.81

MM
Net Assets
as of

Jun 17
100,000
Units Outstanding
as of

Jun 17
0.60%
Management Fee
Why invest in Scotia Strategic International Equity ETF Portfolio
Multi-discipline, multi-strategy approach to investing in international equities within a single ETF portfolio solution.
Strategic approach to asset allocation diversified across factor based and actively managed ETFs from renowned issuers.
Skillfully managed to help improve investment characteristics and achieve optimal risk-adjusted returns.
Portfolio management fees are inclusive of the management fees of all underlying ETFs.
Overview
Ticker
SINT
Inception
May 30, 2018
Asset Class
International Equity
Eligibility
RRSP/RRIF/RESP/TFSA/RDSP/DPSP
DRIP Eligibility
No
Number of Holdings
8
Distribution Frequency
Quarterly
Fiscal Year End
December 31
Risk Rating
Management Fee
0.60%
MER1
–
Exchange
Toronto Stock Exchange
Currency
CAD
CUSIP
80929A107
Benchmark Index
MSCI EAFE Index (CAD-Unhedged)
Portfolio Management
Portfolio Manager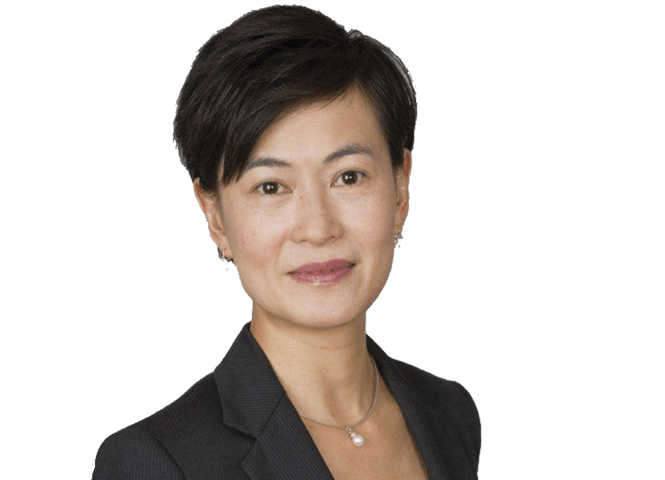 Judith Chan CFA
Portfolio Manager
1832 Asset Management L.P.
Sub Advisor
BlackRock Asset Management Canada Limited
Portfolio Analysis
Distribution Yield1
–
12 Month Trailing Yield1
–
Weighted Average Market Cap
Mega
Weighted Average Dividend Yield
3.60%
Investment fund regulations restrict the presentation of performance figures until a fund reaches its one-year anniversary.
Portfolio Breakdown
Geographic Allocation

as of Apr 30, 2019
Sector Allocation

as of Apr 30, 2019
Style Allocation

as of Jun 17, 2019
Market Cap Allocation
(%)
| | |
| --- | --- |
| Large | 44.7 |
| Mega | 23.0 |
| Medium | 19.5 |
| Micro | 5.7 |
| Small | 4.8 |
Top Holdings
(%)
| | |
| --- | --- |
| Samsung Electronics Co., Ltd. | 4.2 |
| Perusahaan Perseroan (Persero) PT Telekomunikasi Indonesia Tbk Depositary Receipt | 0.9 |
| PT Bank Rakyat Indonesia (Persero) Tbk | 0.8 |
| Hyundai Motor Company | 0.7 |
| Toyota Motor Corporation | 0.7 |
| PT Astra International Tbk | 0.6 |
| PT Bank Mandiri (Persero) Tbk | 0.6 |
| Link REIT | 0.6 |
| POSCO | 0.6 |
| Royal Dutch Shell PLC | 0.6 |
Historical Distributions2
Historical Periodical Distributions
($/unit)
Distr.Period
Ex-Dividend Date
Record Date
Pay Date
Cash Distr.
Per Unit
Re-invested Distr.
Per Unit
Total Distr.
Per Unit
Jun 2018
Jun 28, 2018
Jun 29, 2018
Jul 05, 2018
–
–
0.26
Sep 2018
Sep 27, 2018
Sep 28, 2018
Oct 03, 2018
–
–
0.07
Dec 2018
Dec 28, 2018
Dec 31, 2018
Jan 04, 2019
–
–
0.20
Mar 2019
Mar 28, 2019
Mar 29, 2019
Apr 03, 2019
–
–
0.04
Year to date
–
–
0.57
Historical Calendar Year Distributions
($/unit)
| Distr.Period | Eligible Div. | Non-eligible Div. | Other Income | Capital Gains | Return of Capital | Foreign Income | Foreign Tax Paid | Total Distr. Per unit for Tax Purpose |
| --- | --- | --- | --- | --- | --- | --- | --- | --- |
| 2018 | – | – | – | – | 0.53 | – | – | 0.53 |
Invest in
Scotia Strategic International Equity ETF Portfolio

today